moor-e was founded in 2016 in Ritterhude on the outskirts of Bremen. The reason was the complete takeover of the repair, spare parts and accessories service for all products of the ELEKTRON brand from BlitzRotary GmbH with its Bremen branch.
Since 2018 we have also been manufacturing new welding equipment of the brand ELEKTRON under license in our factory. For production as well as for repairs we only use tested components and spare parts that meet the highest quality requirements.
.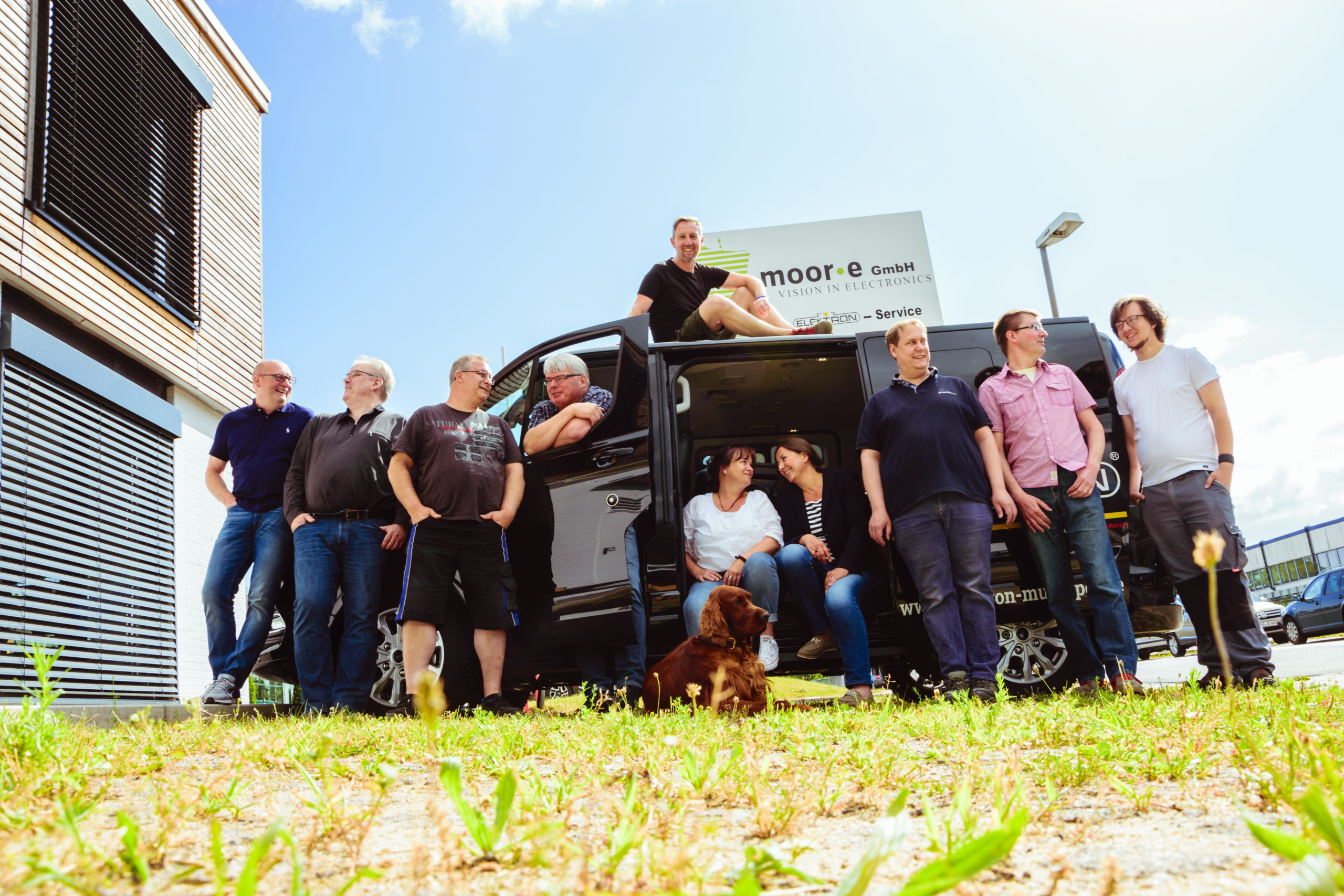 The battery charging and welding technology of the ELEKTRON brand has been well known to us for many years. Both the company management and employees have all been familiar with the former service department of BlitzRotary GmbH Bremen for many years. So the experience and knowledge gained is now in our company. Thus we can reliably guarantee the permanent operational readiness.
For you this means:
We know all ELEKTRON machines inside and out
We know which components and spare parts will keep your machines operational for as long as possible
We work reliably and precisely, as is only possible through many years of relevant experience
moor-e is your expert for the production, maintenance and repair of battery charging and welding technology. We know that equipment failure is always associated with inconvenience and costs. Regular maintenance of your welding equipment ensures uninterrupted operation and prevents costly repairs.

Our friendly service team will be happy to assist you in planning and optimising your maintenance intervals. In this way you can detect and prevent possible downtimes at an early stage. And if the worst comes to the worst, our rental equipment service is available to you – which you can of course also use for temporary order peaks.
We at moor-e see ourselves as a family.
Responsible interaction, partnership and humanity are important to us.
Our slogan: We work together for a common goal.
The automotive industry is one of the industries with the highest material and service requirements worldwide. This is both an incentive and a challenge for us! With tailor-made system solutions using battery technology and ELEKTRON brand welding equipment, we meet all the requirements of renowned manufacturers for process reliability, fail-safe operation and process efficiency.
The welding equipment of our resistance welding machines includes types such as resistance spot welders and more. Of course, we have manufacturer approvals from all major automotive manufacturers, including (in alphabetical order): BMW, Daimler AG, Ford, General Motors, Hyundai, Kia, PSA Peugeot-Citroën, Renault, Volkswagen Group and more.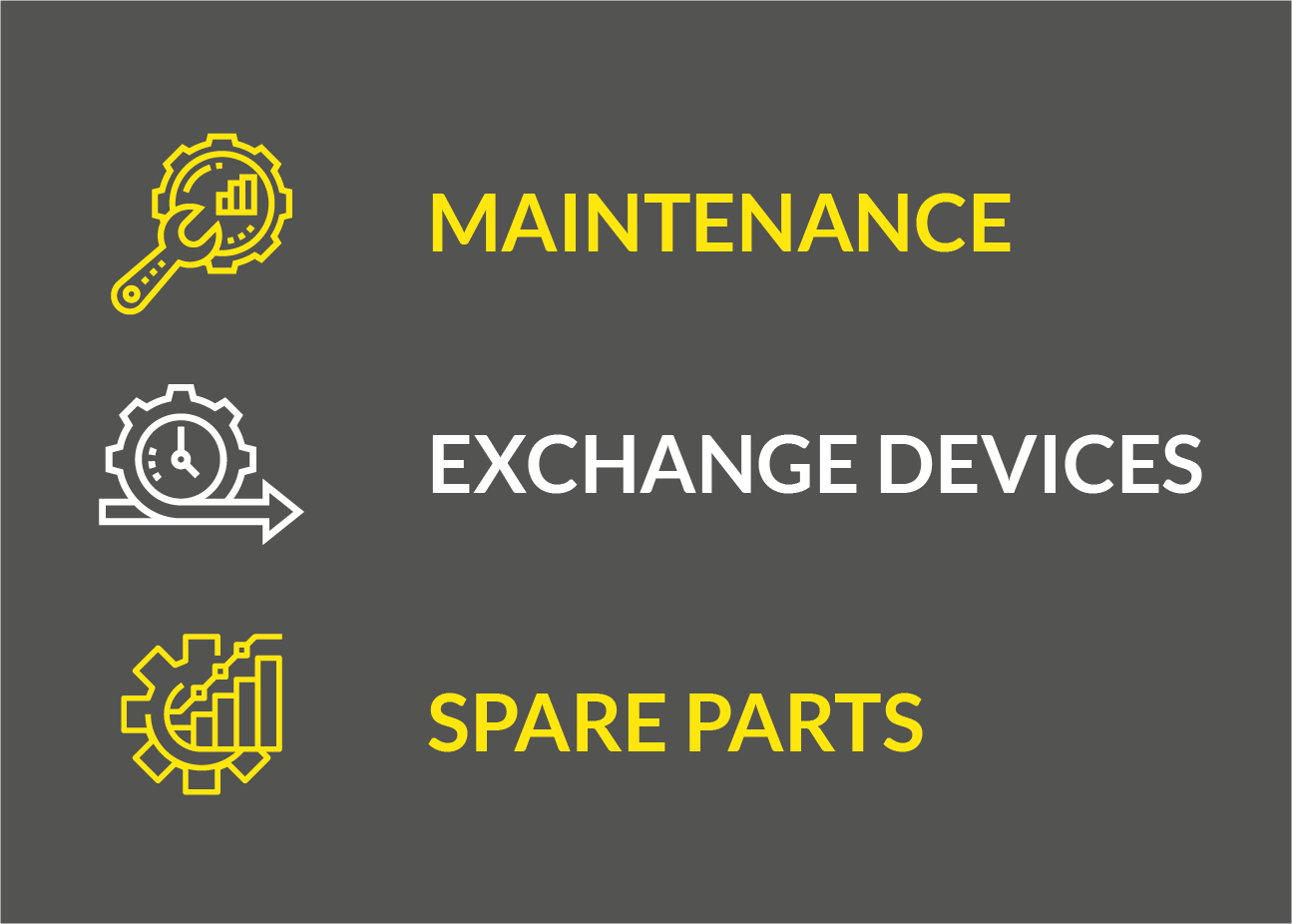 In automotive engineering, production is just-in-time: every raw material and every component is available exactly when it is needed. The reliability of the tools used for this is one of the decisive factors for the economic success of the plant. For our welding and battery technology, we guarantee minimum downtimes so that you can continue to produce.
And so your wheels never stand still:
Optimized maintenance intervals: we continuously plan and improve the maintenance intervals of your machines.

Rental and exchange equipment:

our rental equipment service is available to you worldwide within the shortest possible time if the worst comes to the worst.
Long-term spare parts supply: we keep spare parts of all kinds in stock at our own location – and if necessary we can also reproduce parts in 3D printing
Thanks to our own production and repair facilities, we can ensure the highest quality and precision in all areas of work. Our welding technology ensures optimum connections between the most diverse types of metal. The devices support all common BUS systems, have a high-quality inverter technology and are characterised by a particularly flexible interface design. QA and inspection by PQSweld are included.
China
Rotary Lift Consolidated (Haimen) Co.; LTD.
No. 1388, East xiushan read
226100 Haimen
Tel.:            +20 100 5566588
E-Mail:      xun.li@elektron-bremen.de
Web.:         www.autotech-eg.com
Denmark
moor-e GmbH
Heidkamp 10
27721 Ritterhude
Head office: Tel. +49(0)421/54906-0
Distribution: Tel. +49(0)421/54906-23
Fax. +49(0)421/54906-83
Repairs. Manuals: service@moor-e.de
Spare parts and equipment: vertrieb@moor-e.de
England
Stanners Equipment LTD
Coopies Lane Industrial Estate
NE61 6JN Northumberland
Tel.:             01670 514133
E-Mail:      stanners@stanners-equipment.co.uk
Web.:         www.stanners-equipment.co.uk
Finland
moor-e GmbH
Heidkamp 10
27721 Ritterhude
Head office: Tel. +49(0)421/54906-0
Distribution: Tel. +49(0)421/54906-23
Fax. +49(0)421/54906-83
Repairs. Manuals: service@moor-e.de
Spare parts and equipment: vertrieb@moor-e.de
France
moor-e GmbH
Heidkamp 10
27721 Ritterhude
Head office: Tel. +49(0)421/54906-0
Distribution: Tel. +49(0)421/54906-23
Fax. +49(0)421/54906-83
Repairs. Manuals: service@moor-e.de
Spare parts and equipment: vertrieb@moor-e.de
Italy
moor-e GmbH
Heidkamp 10
27721 Ritterhude
Head office: Tel. +49(0)421/54906-0
Distribution: Tel. +49(0)421/54906-23
Fax. +49(0)421/54906-83
Repairs. Manuals: service@moor-e.de
Spare parts and equipment: vertrieb@moor-e.de
Latvia
moor-e GmbH
Heidkamp 10
27721 Ritterhude
Head office: Tel. +49(0)421/54906-0
Distribution: Tel. +49(0)421/54906-23
Fax. +49(0)421/54906-83
Repairs. Manuals: service@moor-e.de
Spare parts and equipment: vertrieb@moor-e.de
Lithuania
moor-e GmbH
Heidkamp 10
27721 Ritterhude
Head office: Tel. +49(0)421/54906-0
Distribution: Tel. +49(0)421/54906-23
Fax. +49(0)421/54906-83
Repairs. Manuals: service@moor-e.de
Spare parts and equipment: vertrieb@moor-e.de
Norway
moor-e GmbH
Heidkamp 10
27721 Ritterhude
Head office: Tel. +49(0)421/54906-0
Distribution: Tel. +49(0)421/54906-23
Fax. +49(0)421/54906-83
Repairs. Manuals: service@moor-e.de
Spare parts and equipment: vertrieb@moor-e.de
Austria
moor-e GmbH
Heidkamp 10
27721 Ritterhude
Head office: Tel. +49(0)421/54906-0
Distribution: Tel. +49(0)421/54906-23
Fax. +49(0)421/54906-83
Repairs. Manuals: service@moor-e.de
Spare parts and equipment: vertrieb@moor-e.de
Poland
moor-e GmbH
Heidkamp 10
27721 Ritterhude
Head office: Tel. +49(0)421/54906-0
Distribution: Tel. +49(0)421/54906-23
Fax. +49(0)421/54906-83
Repairs. Manuals: service@moor-e.de
Spare parts and equipment: vertrieb@moor-e.de
Sweden
moor-e GmbH
Heidkamp 10
27721 Ritterhude
Head office: Tel. +49(0)421/54906-0
Distribution: Tel. +49(0)421/54906-23
Fax. +49(0)421/54906-83
Repairs. Manuals: service@moor-e.de
Spare parts and equipment: vertrieb@moor-e.de
Switzerland
moor-e GmbH
Heidkamp 10
27721 Ritterhude
Head office: Tel. +49(0)421/54906-0
Distribution: Tel. +49(0)421/54906-23
Fax. +49(0)421/54906-83
Repairs. Manuals: service@moor-e.de
Spare parts and equipment: vertrieb@moor-e.de
South Korea
Head office: Tel. +49(0)421/54906-0
Distribution: Tel. +49(0)421/54906-23
Fax. +49(0)421/54906-83
Repair. Manuals: service@moor-e.de
Spare parts: vertrieb@moor-e.de
Society for Development,
Repair and distribution
electronic systems
Heidkamp 10
27721 Ritterhude